Accelerated Learning
Practitioner Course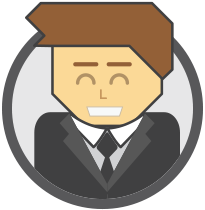 Understanding new information on an intellectual level, and storing it inside the person as real knowledge are two different things, in fact what has been learned is much more important than what has been taught. Moreover, Accelerated Learning helps fill this gap through an approach more suitable to the human brain, by presenting and practicing new material through ways in which trainees can be properly integrated. Actually, Accelerated Learning integrates the best learning practices to get the best possible results. James Sorensen from Apple Foundation says: "The methodology of Accelerated Learning is the cornerstone of our more creative and effective training programs."
Your attendance at Accelerated Learning Practitioner Course will enable you to:
A free copy of the bestselling book in the training field: "Accelerated Learning". This book shows you how to design and present effective training programs in less time. It also includes practical techniques and strong learning cases.
An integrated design system (of tools, techniques and models) to help you design in less time.
Tools and techniques to raise the levels of learning during the learning experience and beyond.
New ideas to fully inspire, motivate and occupy learners.
Ideas to revive learning, regardless of how boring or rigid the learning material was.
How to learn through games and action, and methods of asking questions.
More than 300 innovative ideas on how to allow trainees to get engaged in the learning process.
Many tea breaks in order to get to know your colleagues and communicate with them and exchange ideas among yourselves.
A full guarantee to refund your money.
Free telephone support for a period of six months after the session.
Who Attends This Course?
Training managers, trainers, educators and teachers in various specializations, in addition to all those interested in the learning field and how to accelerate learning and increase its retention rate.
What will one obtain
upon joining this course?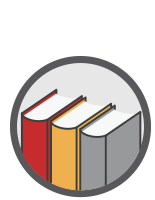 AL. Foundations
Discover Educational Diseases And Methods Of Treatment
Try Accelerated Learning Foundations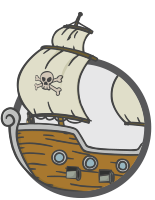 Learning Themes
Create Learning Themes Full Of Pleasure And Fun
Make The Most Appropriate Theme For The Session
Test The Latest Learning Themes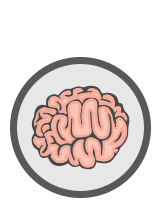 The Miracle of the Brain
Discover A Lot About The Brain, And How To Use And Develop It
Use Imagination And The Power Of Suggestions.
Meet The Different Learning Styles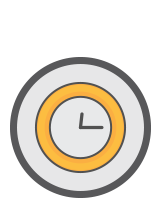 Accelerated design
Discover The Five Principles In The Design
Design Using Eight Steps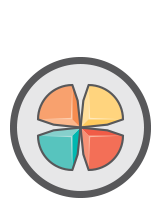 Learning Process
Recognize The Phases Of The Learning Process.
Build A Positive Environment To Motivate The Learners And Employ Them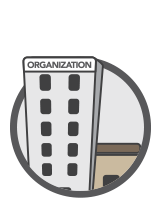 Spreading AL
Discover The Five Principles In The Design
Design Using Eight Steps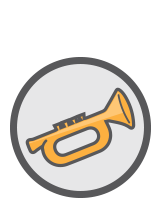 Rhythm
Discover the most important musical experiences
Discover The Role Of Rhythm In Learning
Use Rhythm In The Classroom
Why Should I
Attend This Course?
It is always expected from you to present training programs and design methods that meet the needs of your company whose needs are always changing. This presents you with a great challenge. Moreover, the greatest challenge today for the learning and training professionals lies in: reducing training and design time all the while increasing the improvement of learning and work performance. For that purpose, this session will give you all the necessary tools and techniques.
You will learn how to reduce training design time, and how reduce its cost significantly, while ensuring you fully occupy the learner in the learning process.
You will enjoy your work more and help your trainees to learn in a better and faster way than you expect.
The Course's Agenda
during the 5 days you will learn:
Accelerated Learning:
The newest and most developed technique in the training and learning field today.
The philosophy of
Accelerated Learning:
The seven basic principles of Accelerated Learning.
The obstacles and limits of the current educational practices, and how to handle them.
Change the learner from being a negative consumer of knowledge to an active creator of it.
Revive learning again:
Make learning more humane and more convenient for the human being.
Restore fun, pleasure and creativity to learning, quickly.
Create a learning, physical, emotional and social environment that contributes to the effectiveness and speed of learning.
Motivational techniques making learning material (even boring material) fun and easy to learn.
The brain has a big role:
Recent research on the brain and how it works and learns.
Learning with all body parts, through the full immersion of learners in the learning process.
The use of the visual, auditory and sensory approach in improving human learning.
The visual brain and the strength of imagination in learning.
Variety is the flavor of learning:
Personal learning styles.
Knowing your preferred style.
The era of one-meal learning is gone; we are now in the "era of the multi-meal learning table".
Using cooperation as an excellent assistant for learning inside and outside the classroom.
Using imagination, stories, music and games to improve learning.
Using learning frameworks in creative methods.
Accelerated and effective design:
What encourages us to use Accelerated Design?
Accelerated Design steps.
Tools, techniques, means and models to perform Accelerated Design.
Games and ideas related to learning.
Transfer of learning to reality:
Apply the Accelerated Learning techniques to your own material.
Develop your own action plan to apply Accelerated Learning in your organization.
Methods to ensure the stability of learning and its moving into practice.
Methods to spread Accelerated Learning around you.
Start enjoying and having fun… on the way of Accelerated Learning.
Download a PDF version Upcoming events